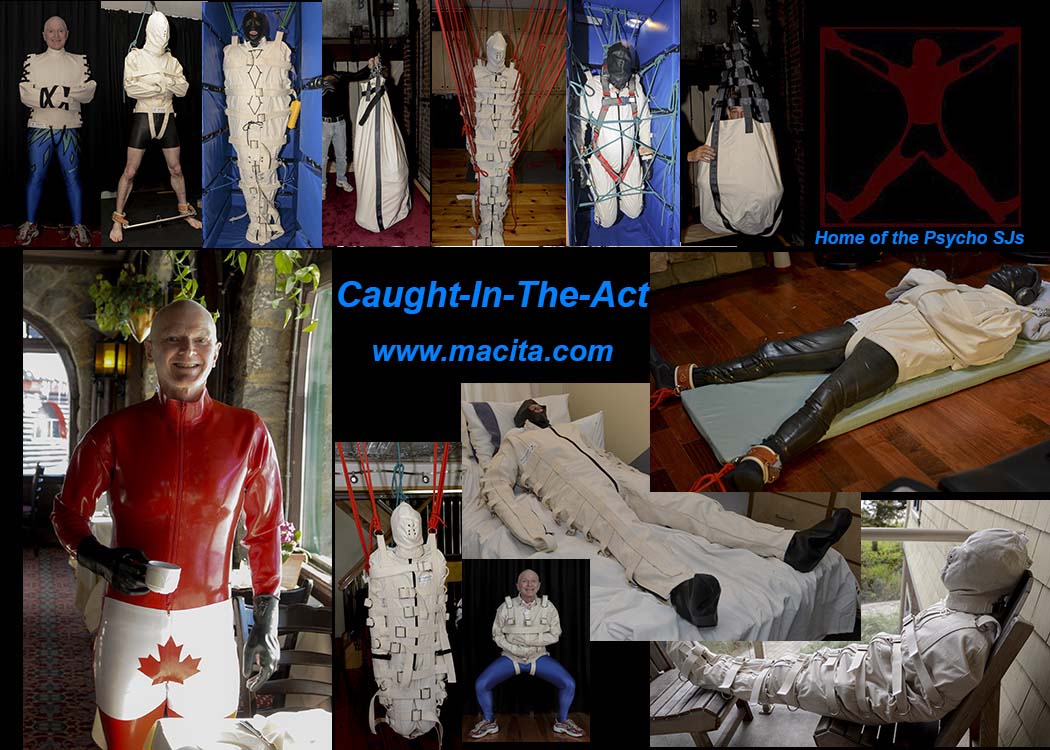 In Stock Psycho-ll Ready to go $410.00 USD
The Psycho-ll was made to fit a person with the measurements found below with a couple inches extra. Typical fit is for a size large on our web size charts. Your cost $410.00 (usually 420.00) USD plus shipping to USA of $54.00 USD. Canadians write for price in CAD, HST and shipping extra.
Ready to ship on payment. See order info page for payment information.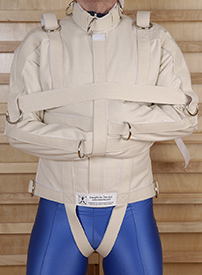 Measurement Form for Straitjackets

Ref #

Your measurement

Size in inches or cm

1

neck
16

2

neck to shoulder tip
6

3

shoulder tip to elbow
13

4

elbow to wrist
10

5

wrist to tip of fingers
8

Caught-In-The-Act notes

6

around upper arm (biceps)
14.5
SJ Model

7

around elbow
14
Options 1

8

around wrist
8.5
Options 2

9

around chest below arm pits
44
Options 3

10

around waist at navel (belly button)
42.5
Options 4

11

around 5" below waist/navel
40

12

thigh
23

13

base of neck to navel
16.5

14

navel to crotch where seams meet on pants
15

15

around forhead aboe eyes

16

overall arm length shoulder to finger tips
31

17

top of shoulder to underarm in a straight line
7
around top of hip 3" below navel

base of neck to edge of crotch

Your Name

Your e-mail address